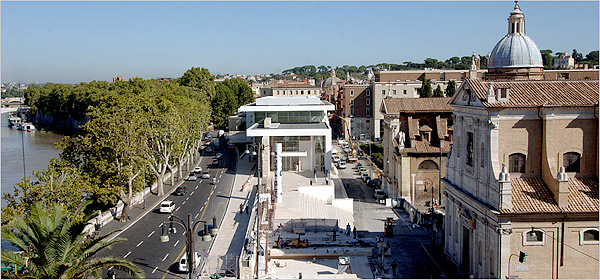 The NY Times reviewed the Ara Pacis Museum in late September 2006. The author levels both scant praise and heavy criticism at the architect - he uses the term "flop" early on. Meier has tried to move the conversation about the shop and the auditorium to the client, the mayor of Rome:
The museum's bloated size was not entirely Mr. Meier's fault; the government client had something to do with it. But he compounds the problem by playing to the piazza's monumentality rather than countering it with the quietness that its pomposity demands.
There is a lot not to like about the building, but unfortunately, in a place as ancient as Rome, this project really never had a chance. You can read the whole article here.
Picture courtesy and property of the NY Times.